vor 3 Wochen
Sturm in der Blase
Ein Kommentar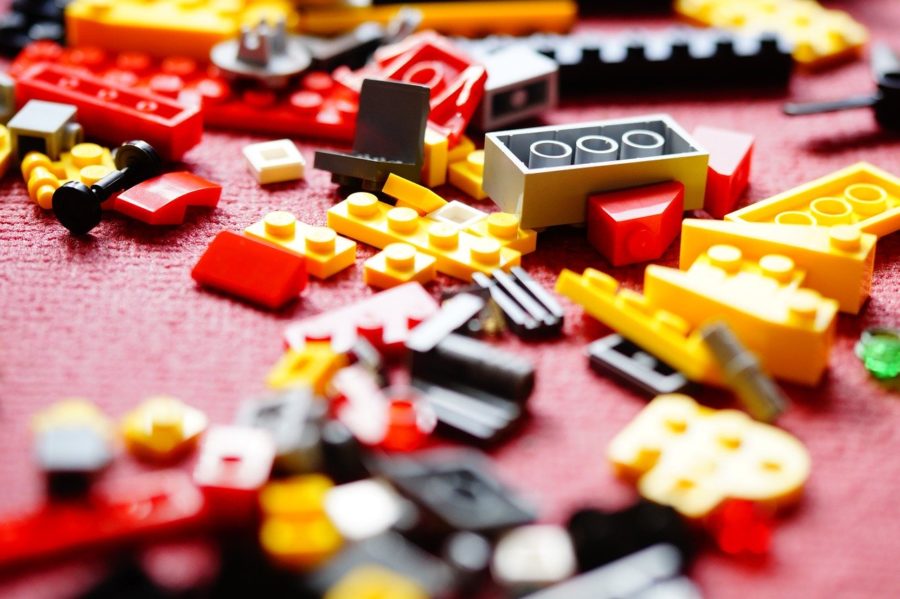 Sind denn eigentlich alle völlig verrückt geworden?
Das ganze Internet ist voll mit Petitionen, Aufrufen, Memes, schlauen Sprüchen, schlimmen Bildern: Die Veranstaltungsbranche liegt wie ein gestrandeter Wal am Strand und schlägt wild um sich. Aber wer nimmt's zur Kenntnis außer denjenigen, die sich mit den verzweifelten Menschen aus der VA-Branche in einer gemeinsamen Blase Social-Media-Blase befinden?

Es gibt natürlich unbestritten jede Menge Gründe, sich aufzuregen: Das die Politik Soloselbständige am ausgestreckten Arm verhungern lässt, das Demos gegen Rassimus mit 25.000 Teilnehmern geduldet werden, während einen auf der anderen Seite Veranstaltungen, mit denen sich etwas Geld verdienen ließe, nach wie vor weitestgehend illegal sind. Das sind nur zwei von vielen Gründen, die der gesamten VA-Branche gerade den Sommer verregnen.
Lobby als Hobby
Also wird gepostet, geteilt, geliked und kommentiert, was das Zeug hält. Möglichst viel und möglichst oft, irgendwie so, um den facebook-Algorithmus auszutricksen und vor den eigenen Karren zu spannen: Lobbyarbeit der Verzweifelten, die eigentlich keine Lobby haben. Mit Beiträgen von unterschiedlichster Qualität, die dann natürlich auch von allen anderen bewertet wird – und das nicht immer freundlich und kollegial.
Und bei diesem immensen Grundrauschen haben es natürlich auch die Aktivitäten von ISDV, VPLT oder der Initiative für Veranstaltungswirtschaft schwer, sich durchzusetzen. Aber auch die Verbände und Initiativen sind derzeit zum Teil im Dauerfeuermodus und posten Videos, Forderungen und sonstiges, versehen mit vielversprechenden hashtags – ob man die Blase so durchbricht?
Insgesamt jedoch sind all diese Aktivitäten aber natürlich völlig nachvollziehbar, denn schließlich geht es bei vielen um nichts weniger als die Existenz.
Aber leider muss man sagen: Das Gegenteil von gut ist auch oft gut gemeint. Den wer teilt sich schon eine Social-Media-Blase mit Peter Altmaier, Olaf Scholz oder sonst einer dieser Personen, die gerade mit traumwandlerischer Sicherheit eine ganze Branche vor die Wand fahren lassen, so scheint es?
Denn natürlich kann man fast alles und jeden markieren, was schon ein großer Schritt nach vorne ist: Wenn man einen dicken Rant absetzt und Herrn Altmaier oder wen auch immer aus der Riege der Politiker dort markiert, der hat wenigstens eine kleine Chance, die Blase zu verlassen.
Und wir leben schließlich nicht mehr in den 80er Jahren des letzten Jahrtausends, es gibt einen ganz einfachen und direkten Weg, sich Gehör dort zu verschaffen, wo es hingehört: In den Bundestag. In dieser Liste aller Bundestagsabgeordneten stehen sie alle drin, die Damen und Herren aus dem Bundestag. Mit Kontaktinfos. Hier kann sich jede/r den Abgeordneten seines Wahlkreises raussuchen und ihn kontaktieren. Am besten per Telefon, aber Brief oder Email tut es natürlich auch.
Was soll ich denn sagen?
Nun werden sich einige scheuen, eigene Forderungen zu formulieren, aber hey, da kommen uns ja die eingangs erwähnten zahllosen Beiträge aus den sozialen Netzwerken zugute: Sucht euch was raus, das ihr unterschreiben könnt und schickt es auf die Reise. Am Ende kommt es darauf an, dass uns vielleicht nur deswegen geholfen wird, damit die Telefone in den Abgeordnetenbüros auch mal wieder stillstehen.
Oder schreibt einfach drauflos, wie auch immer. Wir sind nicht beim Geschichtenwettbewerb, es geht einzig und allein darum, Aufmerksamkeit zu erregen. Praktischerweise kann man eine Email auch an mehrere Adressaten verschicken. Und so eine Mail im Posteingang ist vielleicht etwas auffälliger als eine Markierung bei facebook.
Bis irgendwann die Angestellten, die unsere Politiker abschirmen und Nachrichten von woher auch immer vorsortieren – so stelle ich mir das jedenfalls vor –bis die eines Tages zu Herrn Altmaier gehen und sagen: "Herr Altmaier, sie müssen jetzt mal mit diesen Veranstaltungslogistikern reden, die geben keine Ruhe".
Und dabei weiß der Herr Altmaier ja schon von denen, die "Initiative für die Veranstaltungswirtschaft", die ist ihm ein Begriff, da hat er doch schonmal so vorformulierte Sätze hinschicken lassen.
Puh, diesen Gedanken vielleicht nicht weiterdenken, man mag ja fast schon Vorsatz unterstellen bei der Art und Weise, wie die umsatzmäßig zweitstärkste Branche Deutschlands, die Kreativwirtschaft, ignoriert wird. Und an diesem Punkt geht es dann um mehr als nur finanzielle Hilfen: Das Vertrauen in die Staatsführung, bei vielen verständlicherweise eh schon arg angekratzt, droht nun vollends den Bach runterzugehen.
Aber trotzdem: Wir müssen diese Menschen mit ins Boot holen. Weil sie sowieso schon lange mit drinsitzen. Wichtig ist dabei nur: Seid stets höflich und freundlich, aber das sollte jeder, der schon einmal mit einem "anspruchsvollen" Kunden zu tun hatte, ja ganz gut hinkriegen.
Auf diese Weise werden unser aller Forderungen endlich aus den Filterblasen befreit und landen dort, wo sie hingehören. Das macht zwar etwas mehr Arbeit als nur liken und teilen, ist dafür aber auch ungleich effektiver. Der angenehme Nebeneffekt: Die sozialen Netzwerke haben endlich wieder Platz für relevantere Inhalte.
Strohhalm aus Stahl: Night of Light
Und einen ganz dicken Strohhalm gibt es noch, an den sich alle klammern können und sollten: Die Night of Light am 22. Juni 2020 – Gebäude rot anstrahlen hört sich ja erst einmal nicht so spektakulär an, aber auch hier macht's die Masse, ganz ähnlich wie bei den Mails und Telefonaten in den Bundestag. Und mit Bildern dieser mittlerweile zahllosen geplanten Aktionen kann man dann auch wieder das Netz überfluten, aber bitte mit einer sinnvollen Markierung: @bundeswirtschaftsministerium ist doch schön und man kann ja auch mehrere davon setzen. Aber bitte immer schön von der Blase weg markieren!
Links