vor 4 Wochen
ETC Launch Online-Event im März bietet Produktneuheiten und Seminare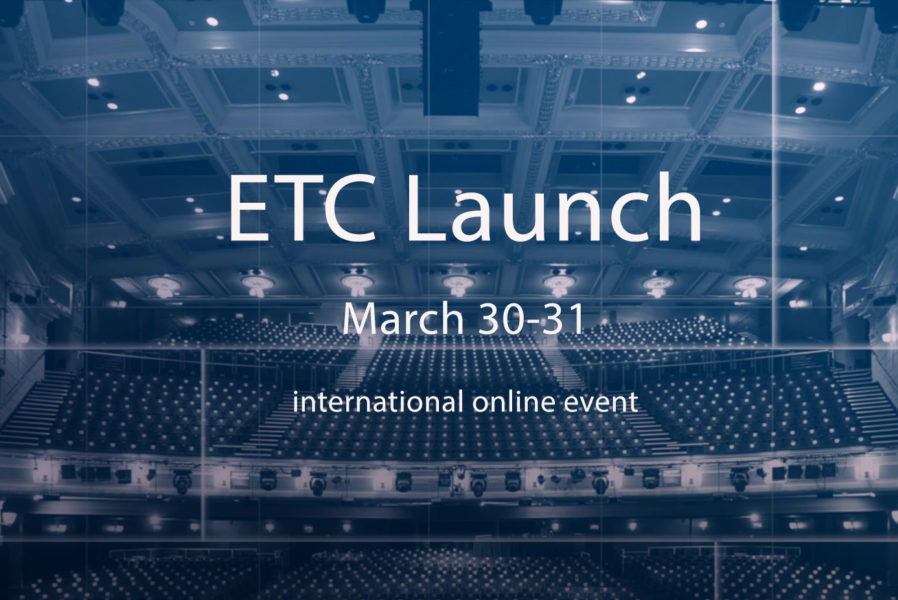 ETC veranstaltet am 30. und 31. März ein Online-Event und stellt dabei zwei neue Scheinwerfer für den professionellen Theatermarkt vor.
Die Veranstaltung ist öffentlich und beginnt um 16:00 Uhr (MEZ) mit einer Keynote von David Lincecum, Vice President of Marketing bei ETC.

Nach den Produktvorstellungen referiert der mit einem "Tony Award" nominierte und zu den besten Broadway-Lichtdesignern zählende Justin Townsend über den Einfluss von LED-Technik auf das heutige Lichtdesign. Zu den weiteren Sessions während der zwei Tage gehören: Live-Demos inklusive Q&As mit dem Produktentwicklungs-Team sowie eine Reihe von Kursen. Einen Schwerpunkt setzt die effiziente Integration moderner Technologie in den Theater-Arbeitsablauf.
Das Launch-Event ist global. Viele der Inhalte werden in mehreren Sprachen (Englisch, Französisch und Deutsch) und in mehreren Zeitzonen weltweit präsentiert.
Weitere Details zum ETC Online-Event-Programm 30./31. März
Vortrag von Justin Townsend
Profi-Know-How aus erster Hand: Der international renommierte Broadway-Lichtdesigner (u.a. Moulin Rouge, American Psycho, The Humans) berichtet in seinem Vortrag über die technischen und ästhetischen Auswirkungen moderner LED-Technik auf das Lichtdesign in Theatern. Darüber hinaus geht Townsend auf die neuen ETC-Theaterscheinwerfer ein: was mit ihnen möglich ist und wie sie womöglich seine zukünftigen Lichtdesigns prägen werden.
Kurs: Multiverse in ETC-Systeme einbinden
In diesem Online-Kurs lernen Teilnehmer*innen die Grundlagen der Multiverse-Funktechnologie von City Theatrical kennen – und sie erfahren, wie sie damit planen, es einrichten und Fehler beheben können. Der Kurs setzt Grundwissen voraus. Teilnehmer*innen sollten nach Möglichkeit vorab das City Theatrical-Webinar "Einführung in Multiverse" besucht haben.
Einführung in ETCs Set Light-App
Geschwindigkeit ist keine Hexerei: Mit der neuen Set Light-App von ETC lässt sich noch das komplexeste Rigg erstaunlich schnell in Betrieb nehmen, sogar bevor es verkabelt ist. Wer Zeit sparen möchte, sollte die Vorteile dieser neuen ETC-App nutzen – und die Präsentation nicht verpassen.
Eos Color Controls
Im Online-Meeting lernen Teilnehmer die verschiedenen Farbräume kennen und wie User das Beste aus ihrem Color Picker herausholen können; sie erfahren wie sich die Farbauswahl mit Tint Controls feinabstimmen lässt und sich Farbüberblendungen am besten verwalten lassen. Ja, stimmt: Die Arbeit mit Multi-Emitter-Scheinwerfer kann anspruchsvoll sein – nach dieser Session wird aber manchem "ein Licht aufgehen".
Online-Produktvorführungen
Interessierte haben die Möglichkeit sich für eine persönliche virtuelle Produkt-Demo zu registrieren. Individuelle Terminvereinbarungen sind möglich.
Weitere Informationen: