vor 1 Monat
Prolight + Sound BIZLounge startet am 13. April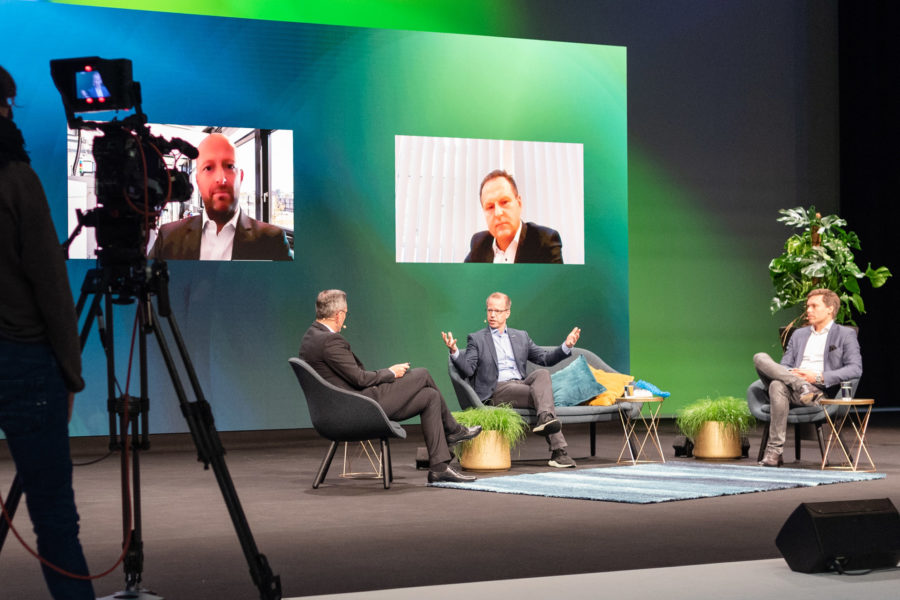 Prolight + Sound © Prolight + Sound
Zusammenhalten, nach vorne schauen, die Krise meistern: Im Schulterschluss mit der Industrie lädt die Prolight + Sound zur ersten BIZLounge am 13. April ein.
Das digitale Informationsangebot für die Event- Community startet am Dienstag, 13. April 2021 – dem ursprünglich geplanten Eröffnungstag der Prolight + Sound. Somit haben Professionals der Branche trotz der Messe-Absage die Möglichkeit, sich im Live Stream mit Expert*innen auszutauschen und sich bei Impulsreferaten und Diskussionsrunden mit den aktuell brennenden Fragestellungen der Industrie auseinanderzusetzen.

Das ganztägige Programm beleuchtet unter anderem Ansätze und Rahmenbedingungen für einen erfolgreichen Restart der Eventwirtschaft. Zudem erhalten Teilnehmer*innen wertvolle Impulse zur nachhaltigen und ressourcenschonenden Ausrichtung von Veranstaltungen. Darüber hinaus thematisiert die BIZLounge die Auswirkungen des Brexit auf die Industrie sowie die Ausbildung und Personalentwicklung in Corona-Zeiten.
Ideenaustausch und gemeinsame Lösungsfindung
Im Anschluss an die jeweils 30-minütigen Vorträge und Diskussionsrunden nehmen sich die Referenten Zeit, um Fragen der Teilnehmer*innen zu beantworten.
"Es steht außer Frage, dass die persönliche Begegnung durch nichts zu kompensieren ist. Vor diesem Hintergrund ist die Prolight + Sound BIZLounge nicht als Ersatz für das entfallene Event auf dem Frankfurter Messegelände geplant. Vielmehr möchten wir den Menschen in der hart getroffenen Event-Industrie eine hochwertige, ortsunabhängige Gelegenheit zum Ideenaustausch und zur gemeinsamen Lösungsfindung bieten, während wir unseren Fokus gemeinsam mit der Industrie auf die kommende Prolight + Sound 2022 als Präsenzveranstaltung richten. Wir freuen uns sehr über das großartige Engagement unserer Partner und sind gespannt auf neue Denkanstöße für die Zukunft der Veranstaltungswirtschaft", sagt Mira Wölfel, Director Prolight + Sound.
Die Branche kommt zusammen
Die Prolight + Sound BIZLounge entsteht in Kooperation mit zahlreichen Vereinigungen und Institutionen der Branche. Dazu zählen die im "Forum Veranstaltungswirtschaft" organisierten Verbände: Bundesverband der Konzert- und Veranstaltungswirtschaft (BDKV), Europäischer Verband der Veranstaltungscentren (EVVC), Interessengemeinschaft der selbständigen Dienstleisterinnen in der Veranstaltungswirtschaft (i.s.d.v.), LiveMusikKommission (LiveKomm), und der Verband für Medien- und Veranstaltungstechnik (VPLT). Weitere Partner sind der Bundesverband Veranstaltungssicherheit (bvvs), die Deutsche Theatertechnische Gesellschaft (DTHG), die National Association of Music Merchants (NAMM) die österreichische Theatertechnische Gesellschaft (OETHG), die Performing Arts Employers Association League Europe (PEARLE – Live Performance Europe) und die Professional Lighting and Sound Association (PLASA). Ebenso beteiligen sich zahlreiche Bildungseinrichtungen an dem Format. Zu den Referenten zählen neben Branchenexperten auch Vertreter aus Wirtschaft und Wissenschaft.
Das Programm findet komplett in englischer Sprache statt und richtet sich an Anbieter*innen und Anwender*innen technologischer Lösungen, Event- Verantwortliche in Unternehmen und Agenturen, Venue-Betreiber*innen sowie Studierende und Auszubildende der Veranstaltungsindustrie. Unter www.prolight-sound.com/bizlounge ist ab sofort eine kostenlose Anmeldung möglich.
Weitere Informationen: