SGM würdigt Einsatz von Tom Koperek und "Alarmstufe Rot"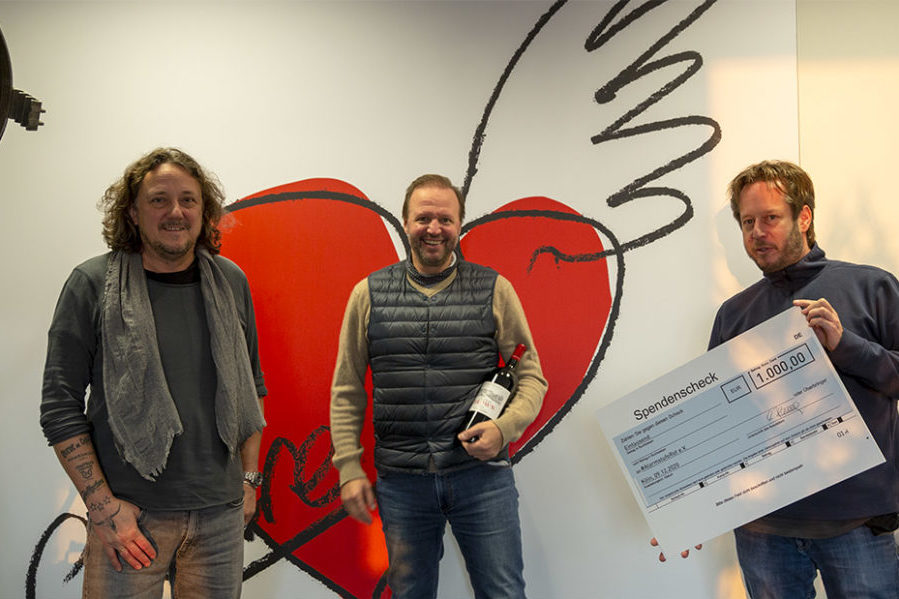 Michael Herweg (l.), Tom Koperek (m.) und Thorsten Sattler (r.) © SGM
SGM würdigt die Arbeit von Tom Koperek im Rahmen der "Alarmstufe Rot" Initiative.
Die Corona-Pandemie trifft die Kultur- und Veranstaltungsbranche besonders hart. Ein Lichtschimmer in diesen düsteren Zeiten ist die Initiative "Alarmstufe Rot", die dieser Branche endlich eine öffentliche Stimme gegeben hat. Stellvertretend für die gesamte Branche hat SGM Deutschland Tom Koperek für die Initiative ´Alarmstufe Rot´ einen besonders großen Dank ausgesprochen und eine Spende für die weitere Arbeit überreicht.

"Für uns ist Tom Koperek der ´man of the year´ und er steht für alle Kolleg*innen, die sich in der Initiative engagiert haben", sagt Thorsten Sattler, einer der beiden SGM-Deutschland Geschäftsführer und ergänzt: "Dank der Arbeit von Tom und den vielen anderen Kolleg*innen wurden die Forderungen der Veranstaltungsbranche gebündelt und erstmals von der Politik gehört. Durch dieses Vorgehen hat die Politik die Maßnahmen zur Rettung der Branche eingeleitet."
Auch Geschäftsführer Michael Herweg ist sich der wichtigen Arbeit von Tom Koperek und Alarmstufe Rot bewusst: "Der Verein hat der Branche ein Gesicht und eine Ansprechadresse für die Politik gegeben. Das war und ist wichtig, denn wir sind die fünftgrößte Branche in Deutschland, allerdings gibt es bei uns viele kleine Betriebe, Freiberufler und Solo-Selbstständige, die jetzt alle Gehör finden. Nicht zuletzt dank der vielfältigen Aktionen der Alarmstufe Rot kann auch SGM Deutschland auf Überbrückungshilfen zurückgreifen und den Fortbestand des Unternehmens, wie auch die Arbeitsplätze der Mitarbeiter, sichern."
Man of the Year
Sattler und Herweg sind sich sicher: "Die aktuell anstehende November-/Dezemberhilfe wird vielen unserer Kund*innen die Überbrückung der Zeitspanne bis zum Neustart ermöglichen. Für uns seht fest, dass die Einbeziehung der Veranstaltungswirtschaft ein Verdienst von Alarmstufe Rot ist."
Für SGM Deutschland ist klar, dass Alarmstufe Rot für die wirtschaftliche Perspektive vieler Betriebe der Veranstaltungswirtschaft nach der Pandemie sorgt und deswegen war es den beiden Geschäftsführer wichtig, diese Arbeit für die Branche mit einem besonderen Dank bei einem – Corona-konformen Besuch – auszudrücken: "Tom Koperek ist unser ´man of the year´!
Weitere Informationen: