Video
vor 3 Monaten
Christie kündigt neues Mirage SST-6P Pure RGB-Laserprojektionssystem an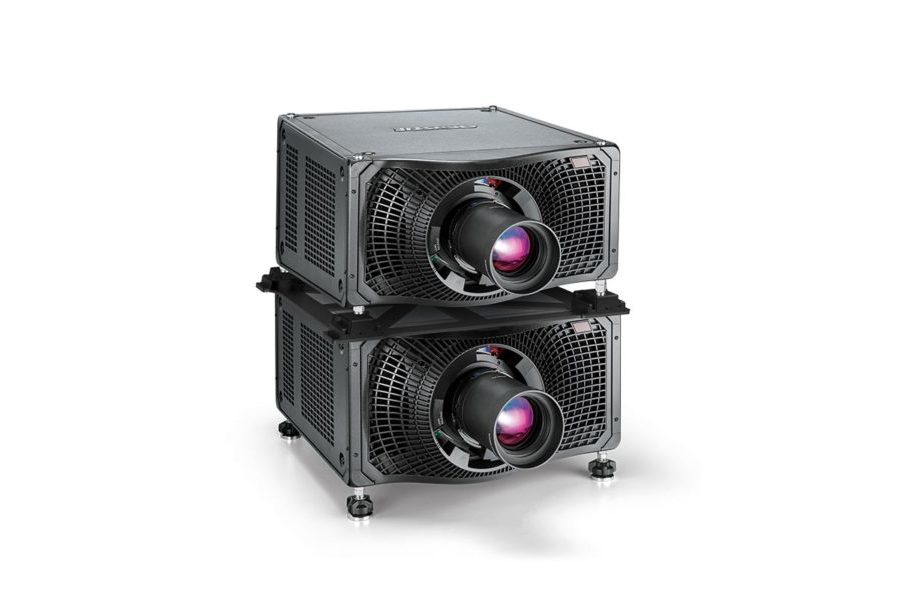 Christie Mirage SST-6P © Christie
Christie hat heute die Einführung des neuen 3D-Pure-RGB-Laserprojektionssystems Mirage SST-6P mit zwei Köpfen, 18.000 Lumen, 4K und 6 Primärfarben angekündig.
Das 6-Primary (6P) 3D-Dual-Projektorsystem verwendet zwei Sätze von RGB-Laser-Primärfarben mit leicht versetzten Wellenlängen: einen Satz für das rechte und einen für das linke Auge. Wiederverwendbare passive 3D-Brillen filtern unterschiedliche Wellenlängen und lenken das Licht zum richtigen Auge, ohne Verschluss, um ein natürliches und angenehmes optisches 3D-Erlebnis zu erzielen. Das Resultat ist ein Projektionssystem, das eine Effizienz von 90 % beim Projizieren von Licht auf die Leinwand hat und für weiße Leinwände für das Blending bei Multi-Projektor-Anordnungen geeignet ist, wie sie häufig in Kuppelkinos und medienbasierten Attraktionen verwendet werden, wie Darkrides und Flying Theaters.

"Dank des Mirage SST-6P Projektionssystems gehören dunkle 3D-Bilder der Vergangenheit an", sagt Larry Paul, Executive Director, Technology and Custom Solutions, Enterprise and Entertainment bei Christie. "Das Mirage SST-6P Projektionssystem wurde speziell für 3D-Anwendungen entwickelt und übertrifft den DCI-P3-Farbraum. 3D-Bildmaterial in Darkrides, Attraktionen und Planetarien wird originalgetreu wiedergegeben – hell, kontrastreich und farbenprächtig – und überzeugen durch eine Detailtreue, die Besucher noch nie gesehen haben."
Eine neue Qualität für 3D-Erlebnisse
Dank TruLife-Elektronik liefert das Mirage SST-6P System 3D-Inhalte mit 4K-Auflösung und bis zu 120 fps pro Auge, mit einer optionalen Steigerung auf 480 fps bei 2K.
Das Projektionssystem verwendet zwei fasergekoppelte Projektionsköpfe mit externen Lichtquellen und Kühlern. Die Projektionsköpfe sind leise, kompakt und leicht und haben eine Wärmeabstrahlung von jeweils weniger als 0,7 kW. Mit seinen omnidirektionalen Eigenschaften und seiner Festkörperbeleuchtung bietet das Mirage SST-6P System eine hohe Installationsflexibilität in engen, anspruchsvollen Umgebungen sowie 30.000 Stunden praktisch wartungfreien Betrieb und 80 % Helligkeit.
Christie Mirage SST-6P umfasst Christie Twist mit integrierten Warping- und Blending-Funktionen. Es ist mit Christie Mystique kompatibel, einer automatisierten, kamerabasierten Ausrichtungssoftwarelösung, und unterstützt Christie Guardian-Software, die für die unsichtbare, automatisierte Echtzeit-Korrektur des zusammengefügten Bilds sorgt, selbst während der Wiedergabe von Inhalt.
Christie Mirage SST-6P kann ab sofort bestellt werden.
Weitere Informationen: