Broadway setzt auf Lautsprechersysteme von Meyer Sound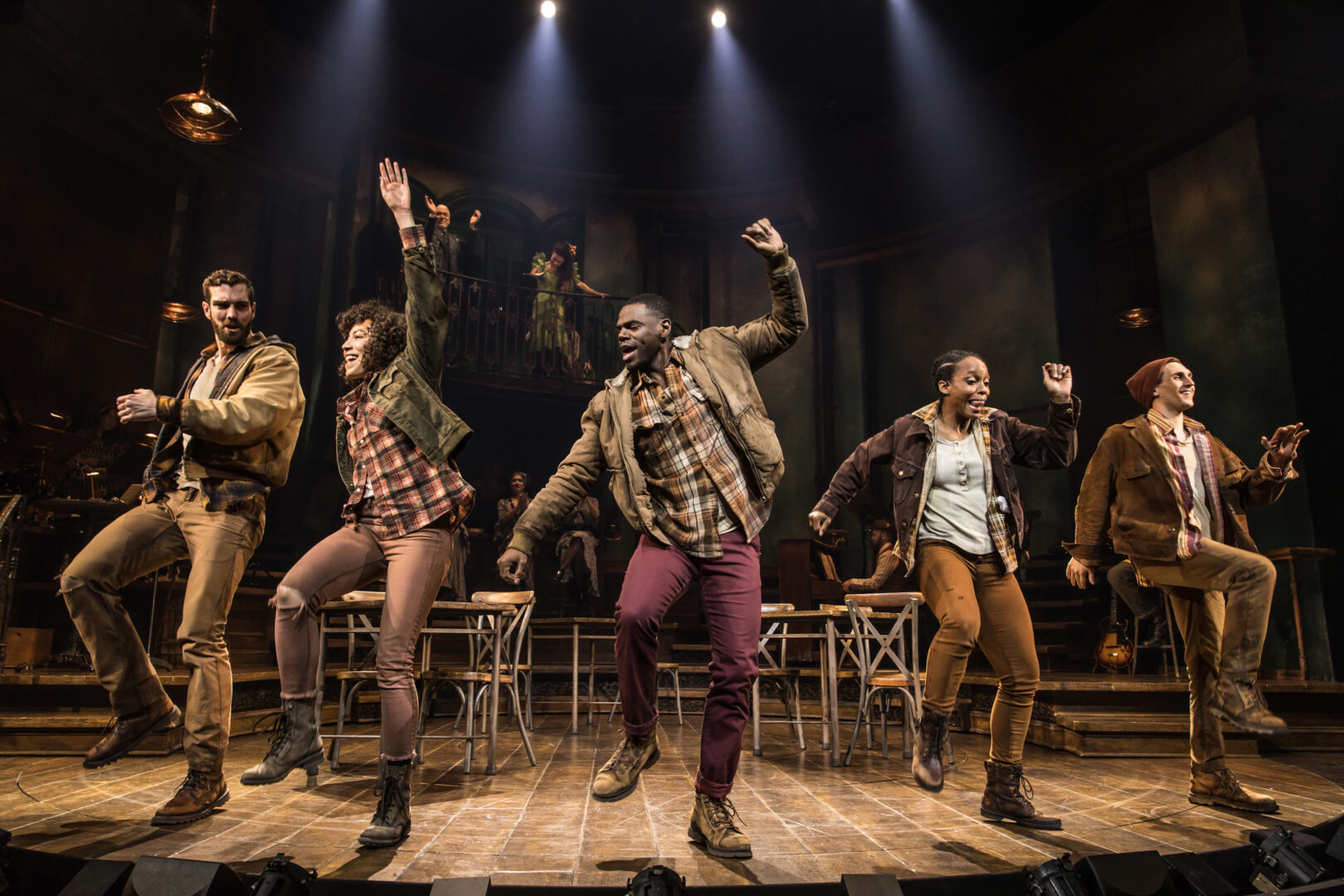 Der Arbeiter-Chor beim "Hadestown". © Matthew Murphy.
Meyer Sound Systeme werden bei den bekanntesten Broadway-Produktionen entlang des Great White Way verwendet – so auch bei der mit 8 Tony Awards ausgezeichnten Show "Hadestown", für die Meyer Sound LYON, LEOPARD und LINA zum Einsatz kamen.
Der Blockbuster "Hadestown" räumte bei dem Tony Award sämtliche Auszeichnungen ab und nahm acht Trophäen mit nach Hause, darunter auch die für "Best Musical". "Alle Zuschauer des Musicals haben dasselbe außergewöhnliche akustische Erlebnis, egal wo sie sitzen", so Sounddesignerin Jessica Paz, die zusammen mit ihrem Kollegen Nevin Steinberg den Tony Award in der Kategorie "Best Sound Design of a Musical" erhielt.

"Wir arbeiten in Räumen, die nicht ideal für eine Theateraufführung sind. Der Sound soll an jeder Stelle im Raum gleich gut sein – und dies hat natürlich viel mit der Wahl der Lautsprecher und ihrer Positionierung zu tun", so Paz.
"LEOPARD ist mein absolutes Lieblingslautsprechersystem", fügt sie hinzu. "Als Line-Array finde ich LEOPARD einfach unglaublich. Die Auslöschung nach hinten und das unglaublich kontrollierte Abstrahlverhalten sind sehr hilfreich."
Mit LEOPARD zur richtigen Wahl
Hadestown nutzte im vergangenen Herbst erstmals ein LEOPARD System am Londoner National Theater, das dort für diese Zeit gerade neu installiert worden war.
"Das Audio-Team war begeistert von dem Lautsprechersystem und so wurde LEOPARD die erste Wahl für Hadestown", sagt Paz. "Wir haben LEOPARD-Arrays sowie einen LINA Center Cluster verwendet."
Als die Produktion ins Walter Kerr Theater umzog, brachte das Team weitere Meyer Sound Systeme mit, unter anderem UPQ, UPJunior und UPJ Lautsprecher, die von Galileo GALAXY Prozessoren gesteuert werden. Paz sagt, dass sie von dem Klangerlebnis mit Meyer Sound begeistert ist: "Es war die richtige Entscheidung dieses System zum Broadway zu bringen."
Meyer Sound erobert Broadway
Zu den bekanntesten Broadway-Produktionen, die Meyer Sound Systeme einsetzen, gehören King Kong, Frozen, Beetlejuice, Das Phantom der Oper, Dear Evan Hansen, The Band's Visit und der Dauerbrenner Wicked, welcher nun seit 16 Jahren läuft. Meyer Sound Systeme werden bei Alex Timber's bevorstehender Bühnenversion von Moulin Rouge eingesetzt. Moulin Rouge ist ab Ende Juni im Al Hirschfeld Theater zu sehen.
Weitere Informationen: